Regular price
$59.99 USD
Sale price
$29.99 USD
Unit price
per
Sale
Sold out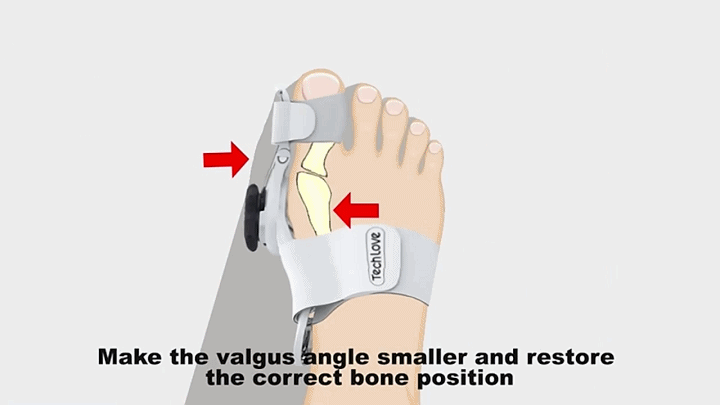 Orthopedic Bunion Corrector is an arch pad that supports metatarsal, protects bunion against deteriorating, and relieves pain.

Benefits Of Orthopedic Toe/Bunion Corrector:
- The splint helps the toe to recover to the correct location.
- Deeply adjust & strongly orthotic, quickly take back your healthy feet.
- Helps ease the discomfort, pressure, and inflammation caused by bunions.

Orthopedic Bunion Corrector Usage Instructions:
- During the day, please wear it in a loose shoe.
- Wearing it at night would be more helpful.
- Within 25° Hallux Valgus could recover after 30-days' wearing.

PACKAGE INCLUDES:
* 1 Pair Orthopedic Toe/Bunion Corrector.
* Note:  ONE SIZE fits all.  
* 1 can be used for EITHER Left or Right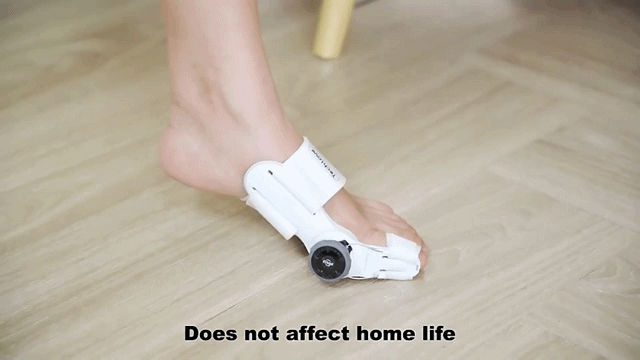 Why You Need This Orthopedic Bunion Corrector?
- The splint helps the toe to recover to the correct location.
- Deeply adjust & strongly orthotic, quickly take back your healthy feet.
- Helps ease the discomfort, pressure, and inflammation caused by bunions.

Features Of Orthopedic Bunion Corrector:
- Made From 100% Medical Materials: This bunion corrector is healthy, safe, much more sturdy and durable. They are easy to clean. So the bunion Corrector can be reused again and again.
- One Size Fits All: Adjustable to provide a comfortable fit.because of the flexible hinge of this bunion corrector, so the range of activity is up to 180 degrees, quite relaxing! This Bunion corrector is geared for men and women alike.
- 24 Hours Use: This bunion corrector allows you to wear them for day and night. The hinged bunion aid splint enables your toes and feet to move naturally while keeping their alignment.
- Excellent After-Sales Service: Offers no-risk, no-questions-asked money-back guarantee. This bunion corrector is the best choice for you.
View full details